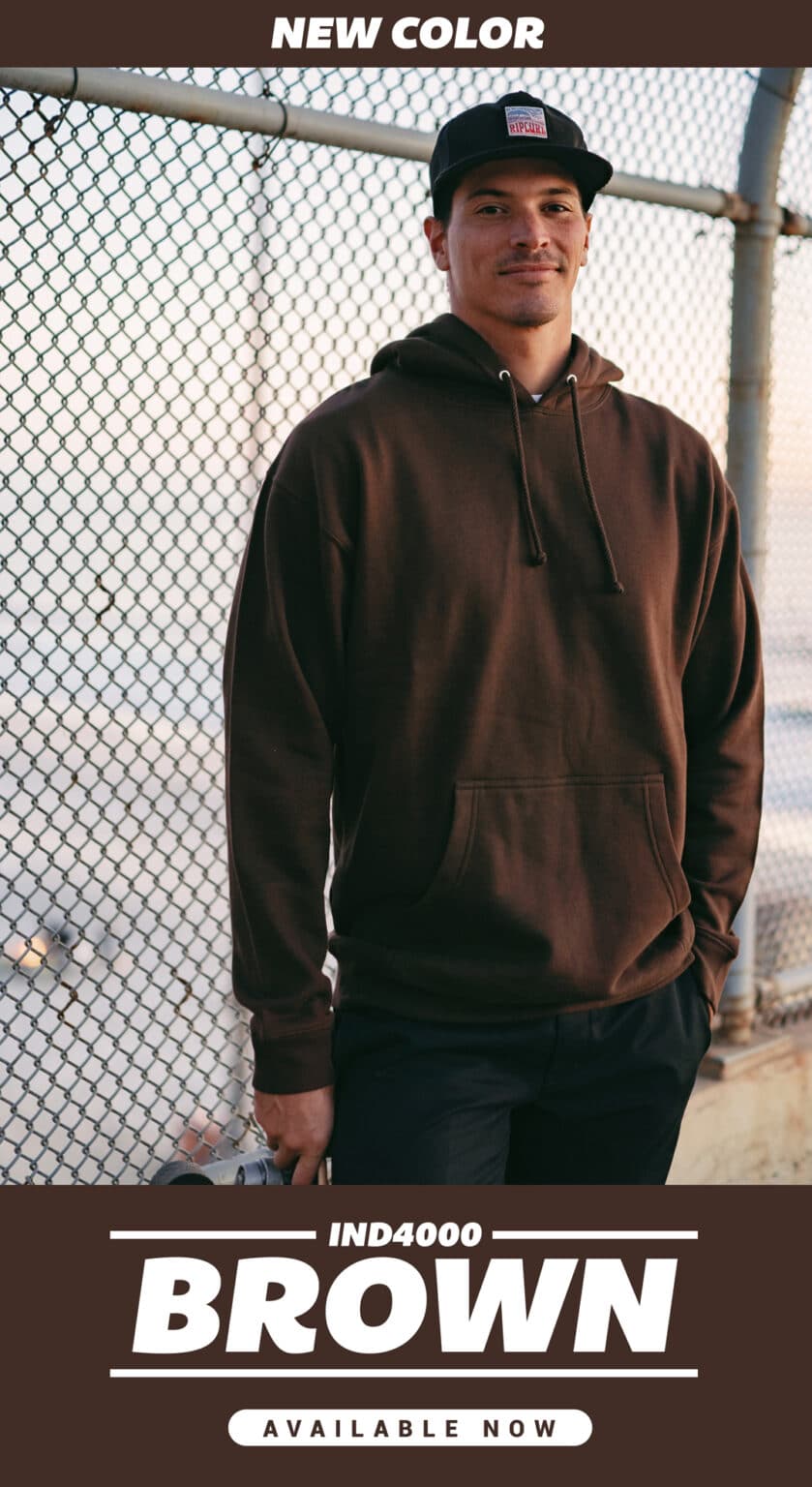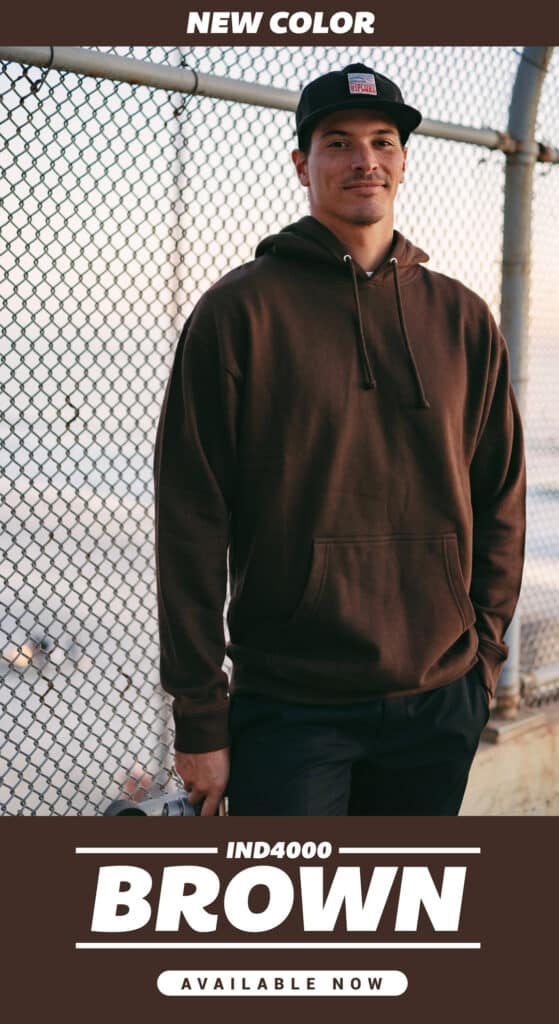 The IND4000 is a premium 10oz. Men's Heavyweight Hooded Pullover Sweatshirt …The go-to blank sweatshirt for brands all over the world.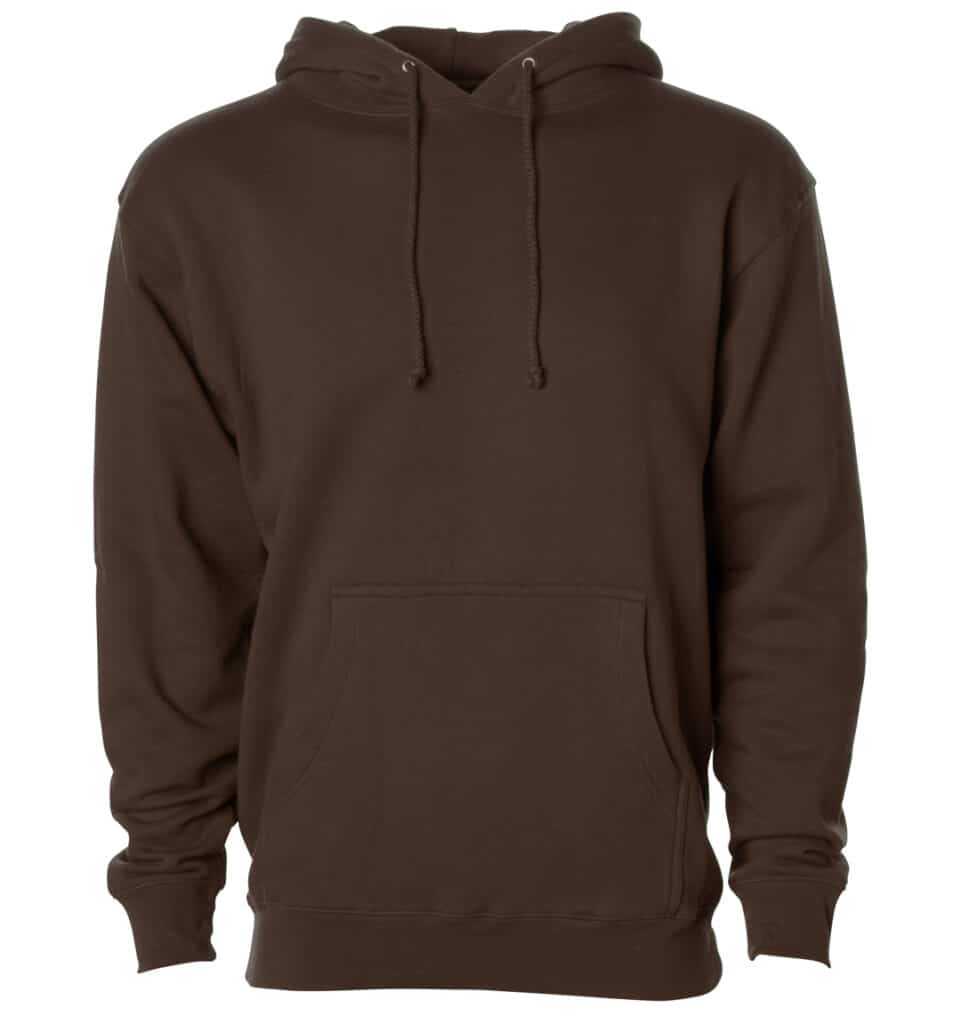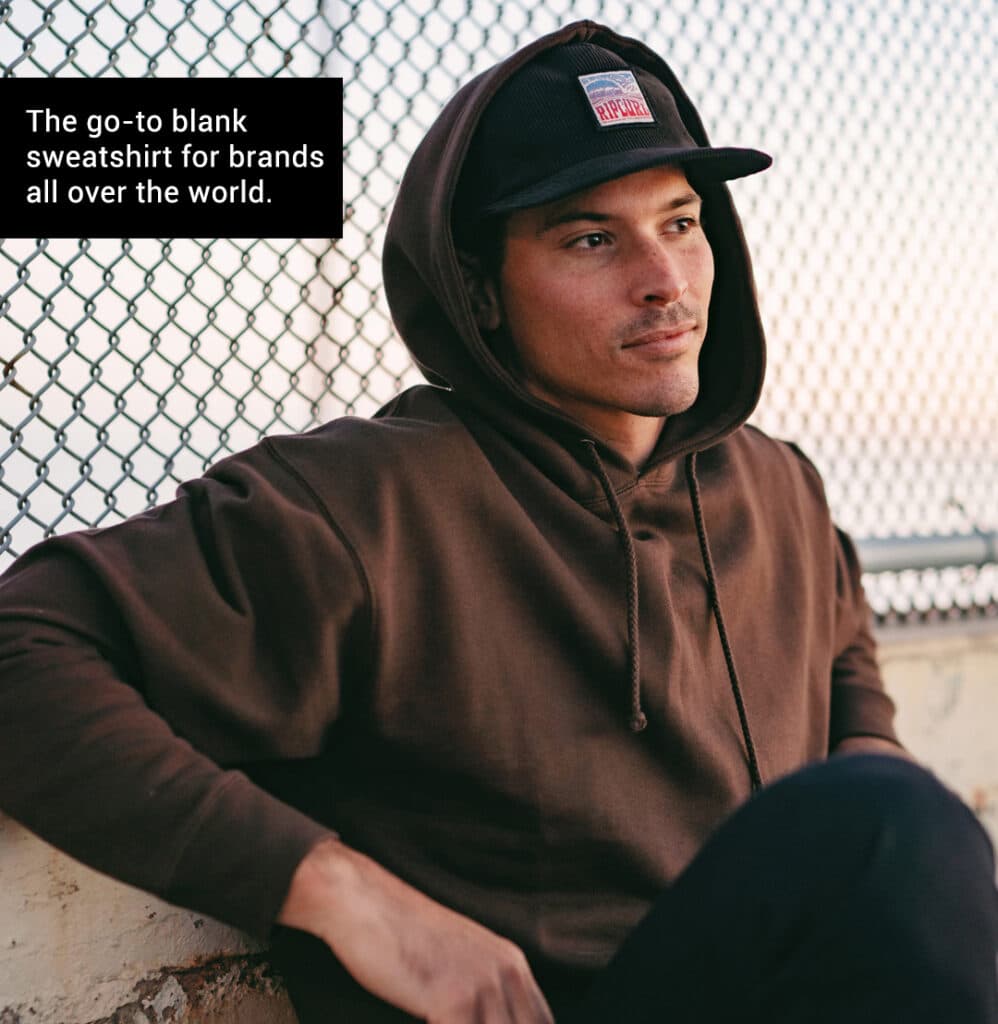 Why is the IND4000 so popular?
The IND4000 is so popular because of its quality of construction, fabric, and printability. We pride ourselves on stocking tons of inventory so you can order what you need when you need it. Oh yeah, did we mention it's available in 38 colors for 2022.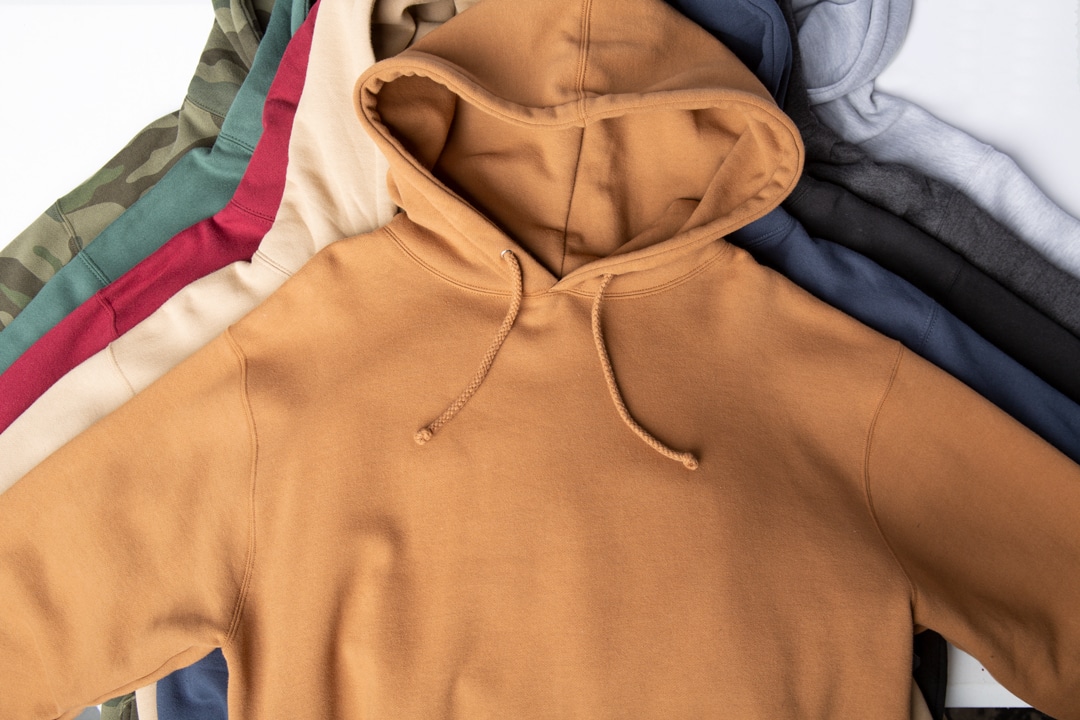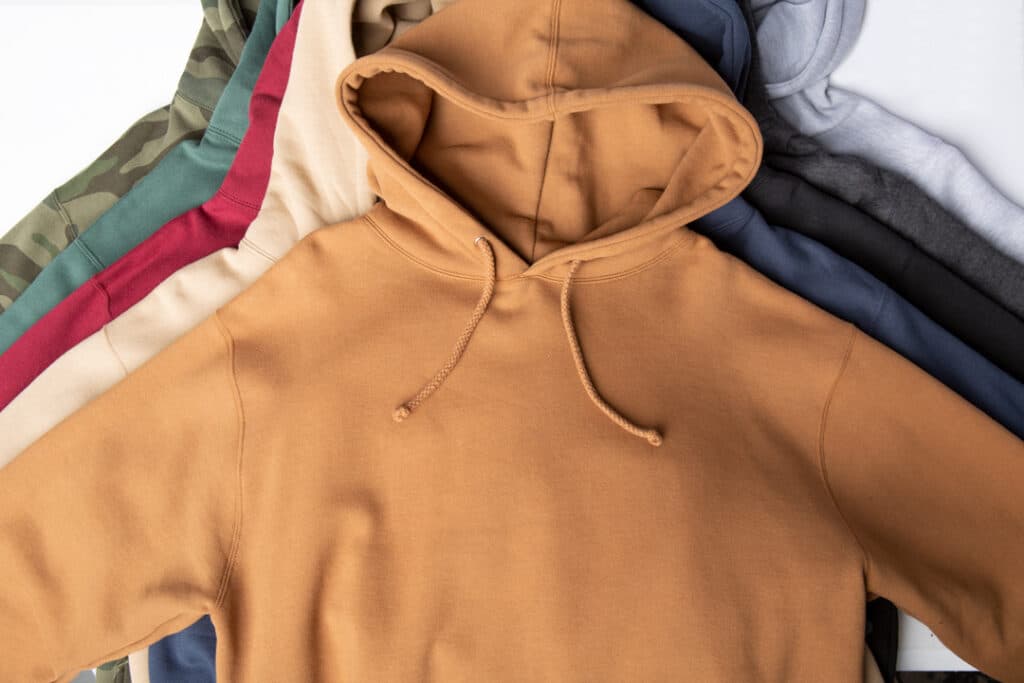 How is the IND4000 made?
The IND4000 has been in production for over 30 years. It's made from premium ring spun cotton 3-end fleece to achieve a smooth and stable fabric surface for quality printing. It is completed with a fleece lined hood, heavy gauge round drawcord, nickel eyelets, and 1×1 ribbing at cuffs & waistband in a generous fit.
More IND4000 Colors Coming Soon: