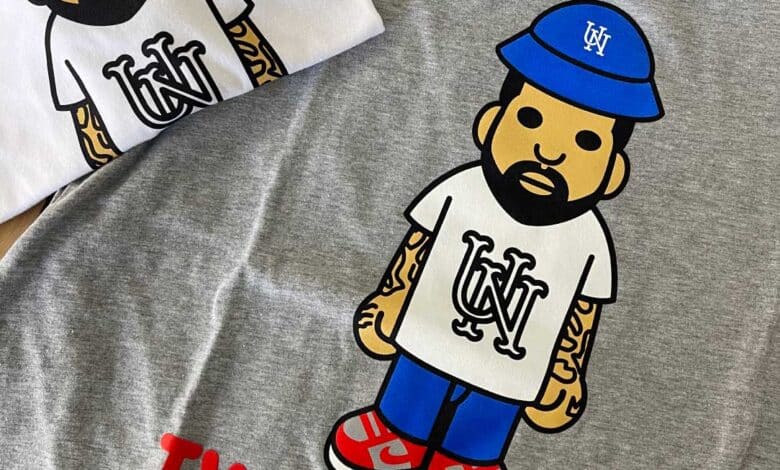 Screen Print: T-Shirts, Tanks, Hoodies, Tote Bags
Minimum Order: 24 Pieces
Turnaround Time: 12-14 Business Days
Free Setup: at 144 Pieces
Digital Mockups: Review and Approve
Over the past decade Game Over Merch has improved and perfected the art of screen printing to become a leader in the industry. We produce retail quality apparel that you can find hanging in popular outlets across the world. Custom screen printing is the most popular and also the most cost-effective type of apparel decoration. You can expect vibrant and long lasting designs that are perfect for representing your brand, business, or charity.
All orders are carefully printed and shipped out of our Las Vegas facility. In house printing allows us to have absolute quality control every step of the way, while offering you an amazing price point. We can match every color under the spectrum, and we offer specialty prints including 3D Puff Raised Ink, Glow in the Dark ink, Metallic Colors, Shiny FOIL, and even Color Changing ink!
Custom Screen Printed Merch. No Hassles. 

---
How is the pricing determined?
Screen Print pricing is based on three things: the products you choose, how many colors are involved in your artwork or logo, and the total quantity of items in your order. Don't worry! We've made the pricing process easy.

---

Listed below is our price chart based on quantity and color count.

Priced per piece, per imprint location.
Base layer counts as 1 color.
---
cost example: 24 tees at $7/each + 24 two-color prints at $2.75/each = $9.75 per shirt + a $40 setup fee.
Remember: The total cost of screen print includes the product itself plus the print price. You can view our Blank Apparel & Headwear Catalog to pick your blank garments and headwear.
144 pieces is your sweet spot. The price comes down and the setup fees are waived. Less than 144 prints occur a screen fee of $20 per color per location.
---
Screen Printed Examples
---
Ready to place your custom apparel order? Click here to send us your logo!
Placing an order is simple. Send your art files and let us know which products you want to use. We'll send you a payable invoice showing the price with no hidden fees. Once that's paid we create a digital mockup to your specifications and email you to get your approval before going to production.
---
Making magic since 2013
---
PMS Color Matching
PMS stands for Pantone Matching System, which is a popular color matching system used by the printing industry to print spot colors. PMS numbers keep your brand consistent when printing multiple orders. If you just ask for blue, you could end up with any variation of blue, but when using a specific PMS number, your colors always come out the same. If you do not have PMS numbers identified for your artwork, we will always do our best to match your artwork with the colors that we see on the screen. Please note that every monitor is different and makes colors look different from one screen to another.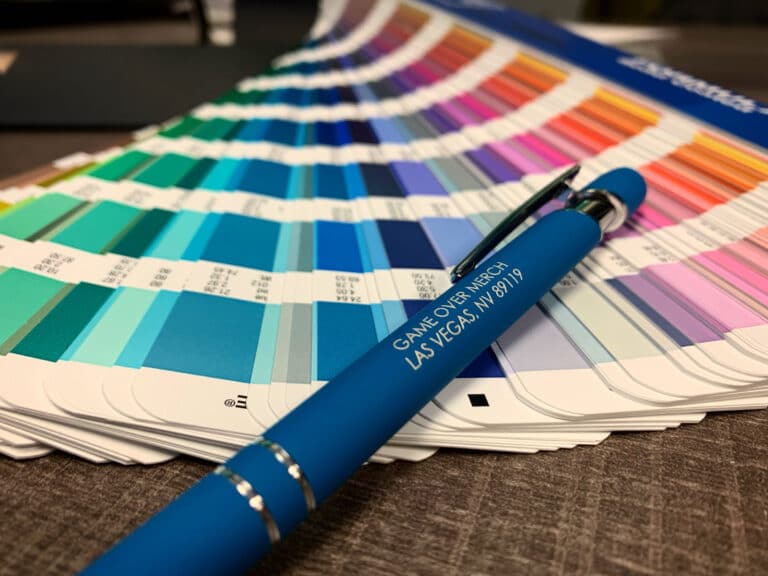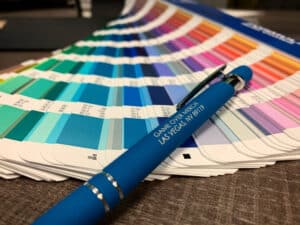 PMS colors are represented by a numbered code like 485c. Pantones are not like CMYK or RGB color codes, but instead is a mixed specific formula of inks. CMYK is often referred to as a four color process and is similar to your printer at home blending the colors Cyan, Magenta, Yellow, and blacK to create the many different colors under the spectrum. RGB stands for Red, Green, Blue. These profiles are used exclusively for digital design, and need to be translated into PMS colors before screen printing.
We are experts at color matching, and will always communicate with you on the exact colors that we are going to use before going to production.
---
Trusted and respected by our community…


















---


Sales@GameOverMerch.com
---